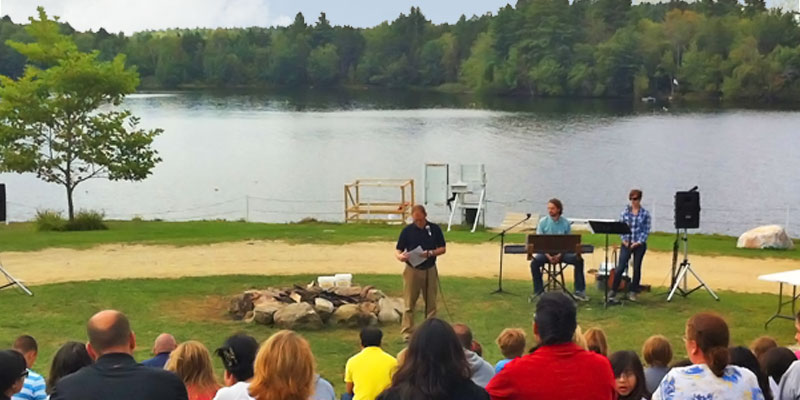 The Labor Day Retreat began in 1972 with a group of about 70 people from Faith Lutheran Church in Pittsfield, Massachusetts.
They met together for the weekend at Camp Half-Moon in Great Barrington, Massachusetts.  There was one session of Bible study for adults with 2 separate classes for the children, an indoor church service overlooking the lake, an evening hymn sing for everyone, Sunday afternoon recreation, and potluck meals.  In 1973 the group decided to open it up to its closest two WELS sister congregations (in Connecticut and New York).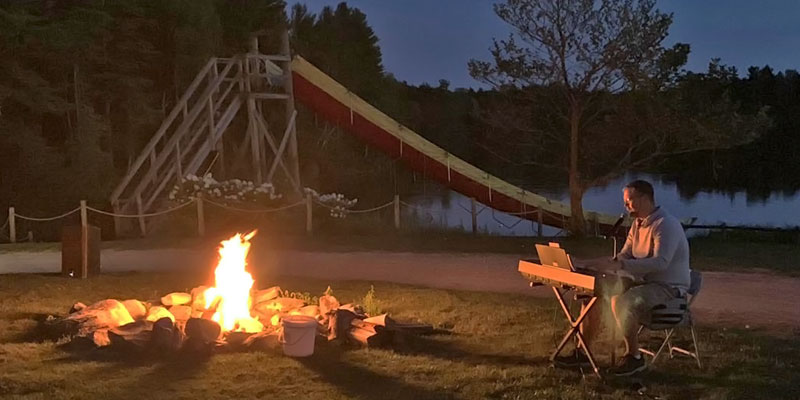 At some point a campfire with a sing-a-long and s'mores was added.  In the early years square dancing was held one of the evenings under the expert guidance of a couple from Faith.  A women's craft time has been held on Sunday afternoons.
Sports activities including ball games and hikes have provided more active recreation for adults and children.  Swimming and boating have been enjoyed for years too.
Fast forward to today.  Camps have changed several times over the years with the current camp being Camp Danbee in Hinsdale, Massachusetts. Over the summer, before we arrive, the location is a girl's summer camp which is quite a nice place to have the description: camp. Please check out our pictures.
Western Massachusetts has remained the location of all of the camps due to its central location.  Now attendees come from all the New England states, New York, some of the mid-Atlantic states, the Midwest, and Canada.  Bible study is still a central part of the retreat.  Children still have their own Bible study times too.  Church services still overlook the lake.  The evening hymn sing remains, as does the Sunday afternoon recreation time.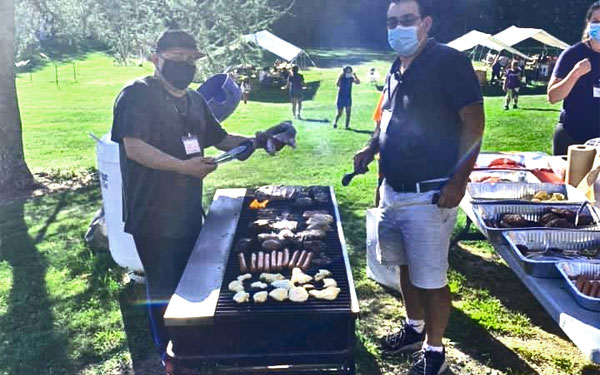 Meals are now prepared in the camp kitchen by a volunteer group made up of camp attendees and served buffet style.  The campfire is still a favorite.  The sports activities still go on with friendly competition between friends who might only see each other once a year at the retreat.
One of the biggest change started a few years ago when we added bilingual classes and worship and fellowship with the addition of the Spanish-speaking group from Sure Foundation Lutheran Church in New York City.
The Berkshires have wonderful weather with the elevation makes it a bit cooler. We have plenty of indoor spaces, but we are blessed to be able to enjoy the outdoors so much of the time.
People who are new to the camp quickly become regulars. Regular retreat attendees don't see the retreat as one last weekend getaway in the mountains before the fall schedule and school begin again.  It is so much more.
WELS is very spread out in the Northeast.  One or two churches per state.  More than an hour's drive between your church and your closest sister church.  The retreat brings people from all of these churches together and helps us realize that we are part of a much bigger group of people.  But the retreat brings us face to face with people who have the same faith.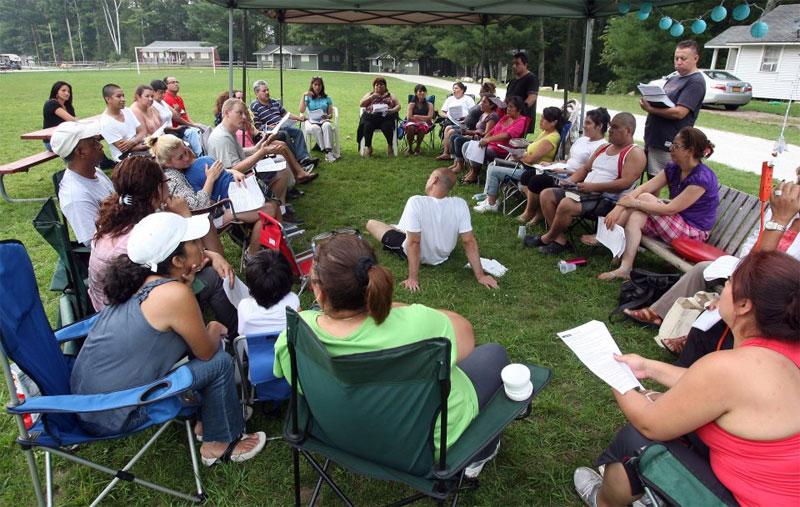 We can hang out together, comfort each other, encourage each other, teach each other, learn from each other, laugh and cry together.  Not just for a couple of hours.  For a whole weekend.  We can pick up longtime friendships right where we left off the previous year, plus we can make new friends too.  We can study the Bible in depth and worship together–growing in our faith together.
My mom once referred to the retreat as a "mountaintop experience".  Yes, we're in the Berkshire Mountains.  But she meant so much more than that.  The disciples had their "mountaintop experience" with Jesus on the Mount of Transfiguration.  Time spent alone with Him as a group to learn more about Him and grow closer to Him.  The Labor Day Retreat provides us  with the same thing, thanks to many years of God's grace and blessing.
Jan Rodrigue
Member at King of Kings Lutheran Church, Clifton Park, NY